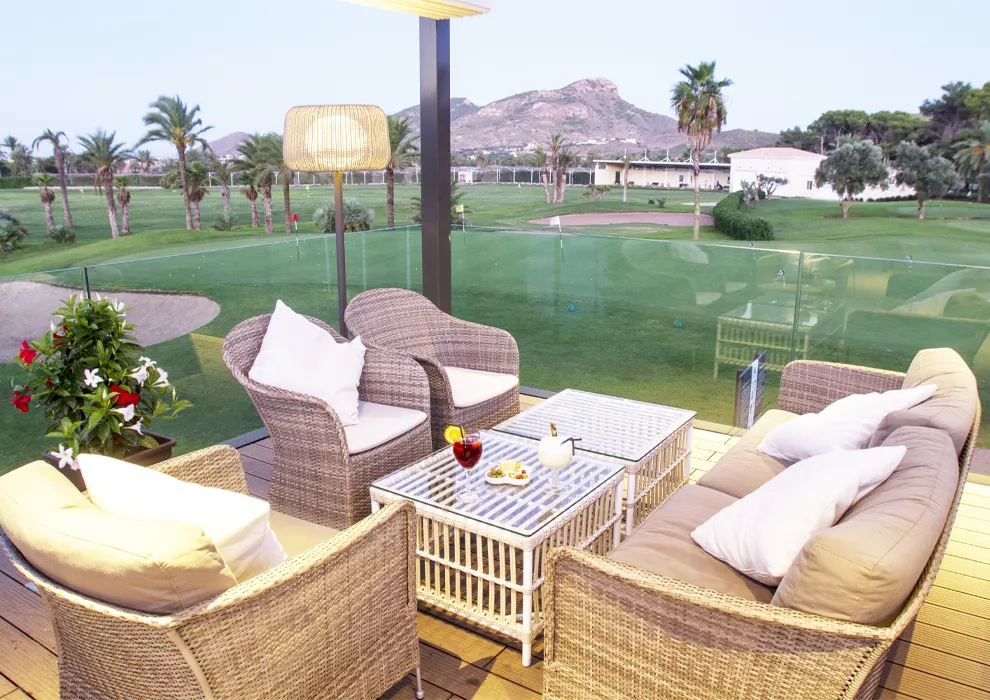 37 Spike & Sports Bar - La Manga Club
37 Spike & Sports Bar - La Manga Club 
 
With a spectacular panoramic view of the North Course and the practice area the 37 Spike & Sports Bar in La Manga Club is the perfect place to have a snack or a good meal in a chic and relaxed environment.
On a beautiful terrace as well as inside the bar restaurant, breakfast and lunch (according to season) is can be served. It is a perfect place to regain your strength after a round of golf or simply to enjoy spending time with your family, tasting salads, sandwhiches, and an exquisit selection of hamburgers which are made with premium beef of the highest quality. It also offers a wide variety of beers from around the world.
37 Spike & Sports Bar also offers free Wi-Fi and several plasma TV screens around the bar for you to follow different events, as well as live games.
Ideal for celebrating parties and events, the 37 Spike & Sports Bar can host a total capacity of 97 diners (65 inside the premises and 32 on the magnificent terrace). 
* Please check opening times as they may vary according to season.
+Info:
info@lamangaclub.com
Tel. +34 637 950 735