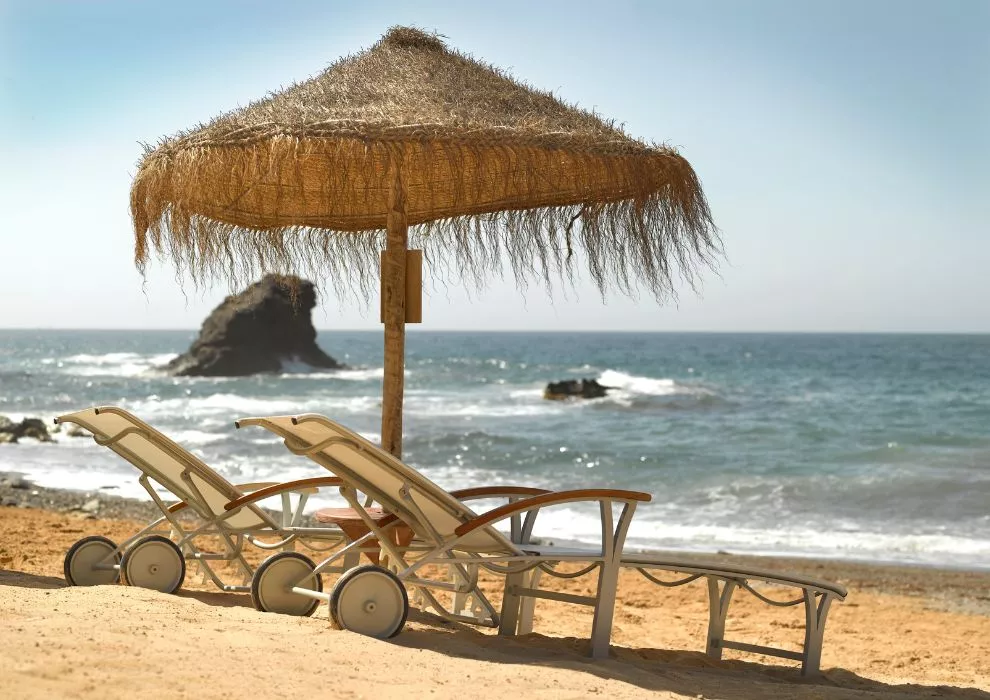 La Cala Beach Club - Grand Hyatt La Manga Club Golf & Spa
La Cala Beach Club
An exclusive experience at La Manga Club

In La Cala del Barco, a Beach Club space where you can enjoy cold tapas and signature cocktails with the best views of the Mediterranean. 
La Cala Beach Club also has a sun lounger and parasol rental service to make your stay at the beach more pleasant.

+ info:
info.lamangaclubresort.grand@hyatt.com
Tel. (+34) 968 33 12 34
*Access with your own vehicle. In case of rain this service will not be available.